Here at Yang's Inspiration Design, the Muji aesthetic is one of our most requested interior design styles. Stemming from the highly successful Japanese brand, we totally get why so many people love this look – it's simple, stylish, and super easy to love.
Imagine coming home at the end of a long day to a calming and soothing space – that's what Muji-style interiors are all about. If you're looking to bring this aesthetic into your own home, we've got you covered. Read on to find out how you can get the look for yourself.
Minimalist and neutral colour palette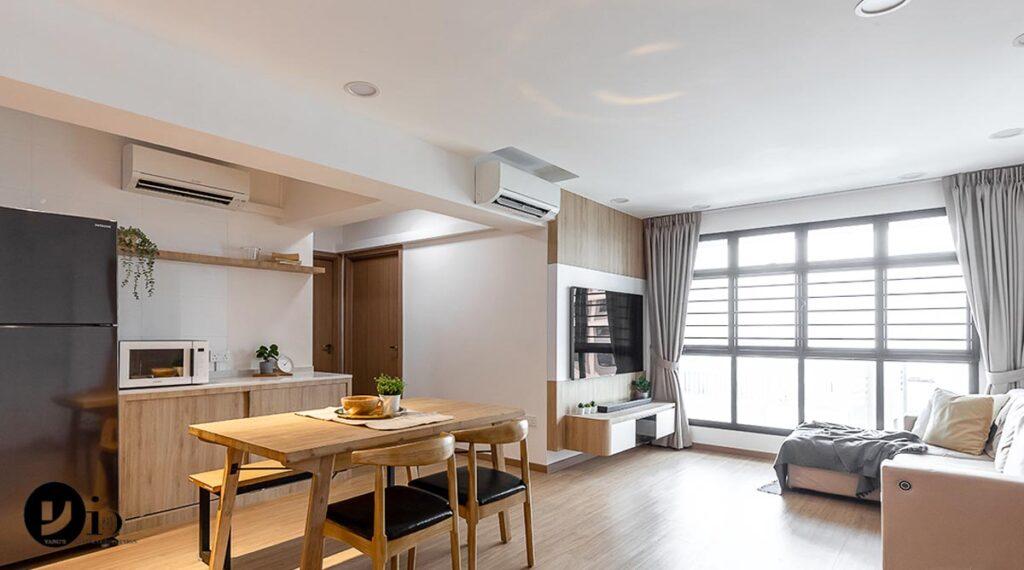 Starting with a gentle white and wood foundation, you'll want to keep things warm and light. Think subtle woodgrains and timeless neutrals like navy, grey, and charcoal. And, if you're feeling adventurous, a few light screed surfaces can add a touch of texture. Remember, subtlety is key!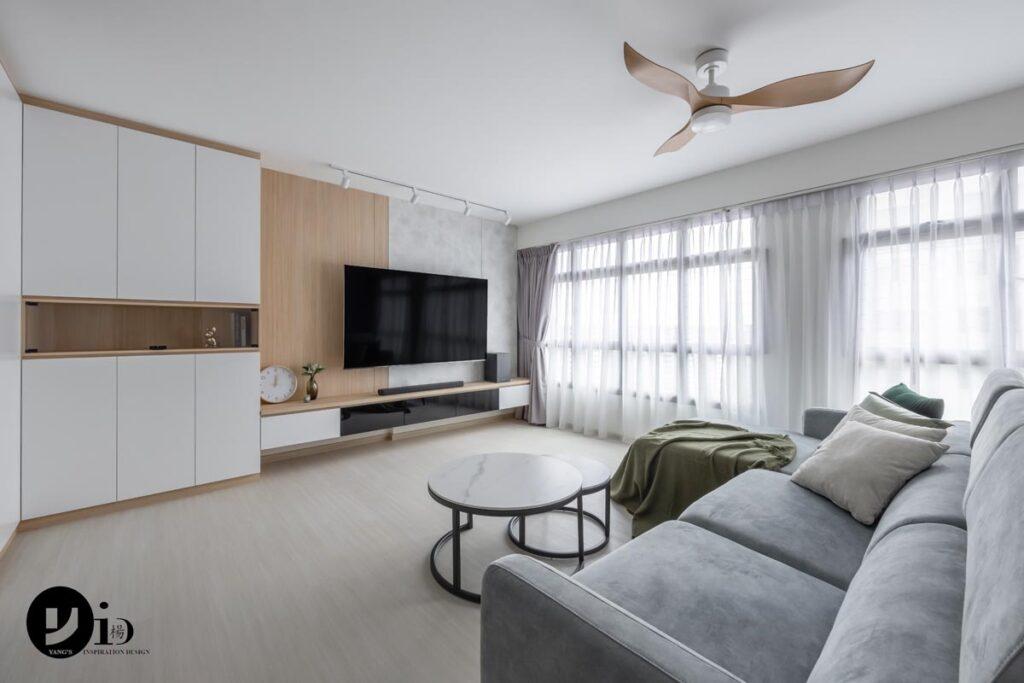 Clean lines and forms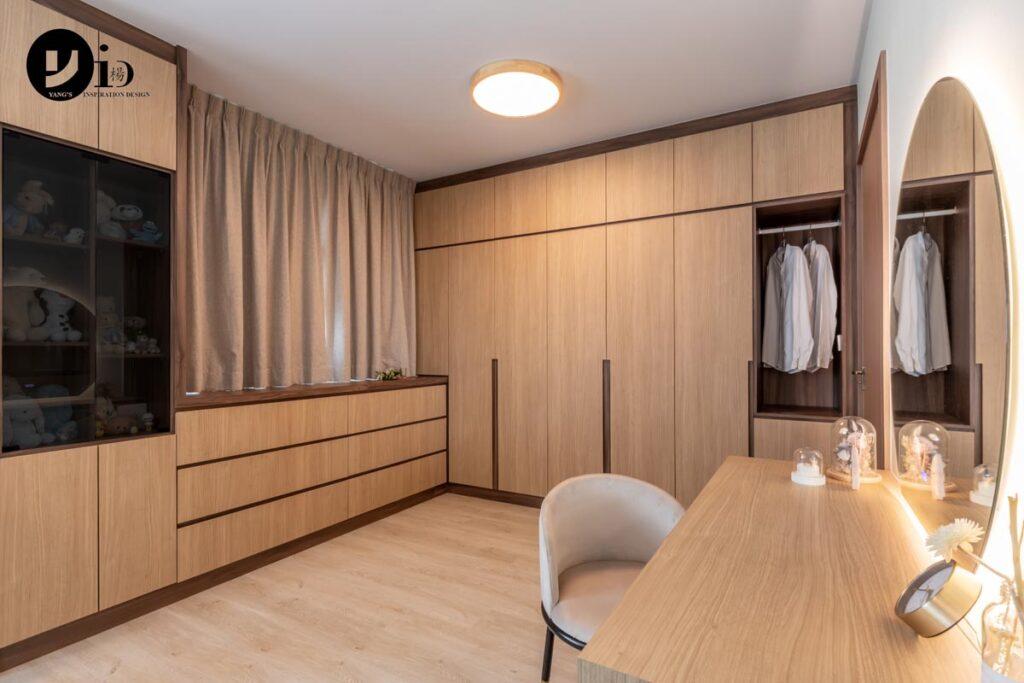 One of the key characteristics of the Muji style is its simplicity. Clean lines and basic forms are the way to go when it comes to choosing furniture and carpentry work. Don't worry about adding unnecessary details, frills or fussiness – less is more.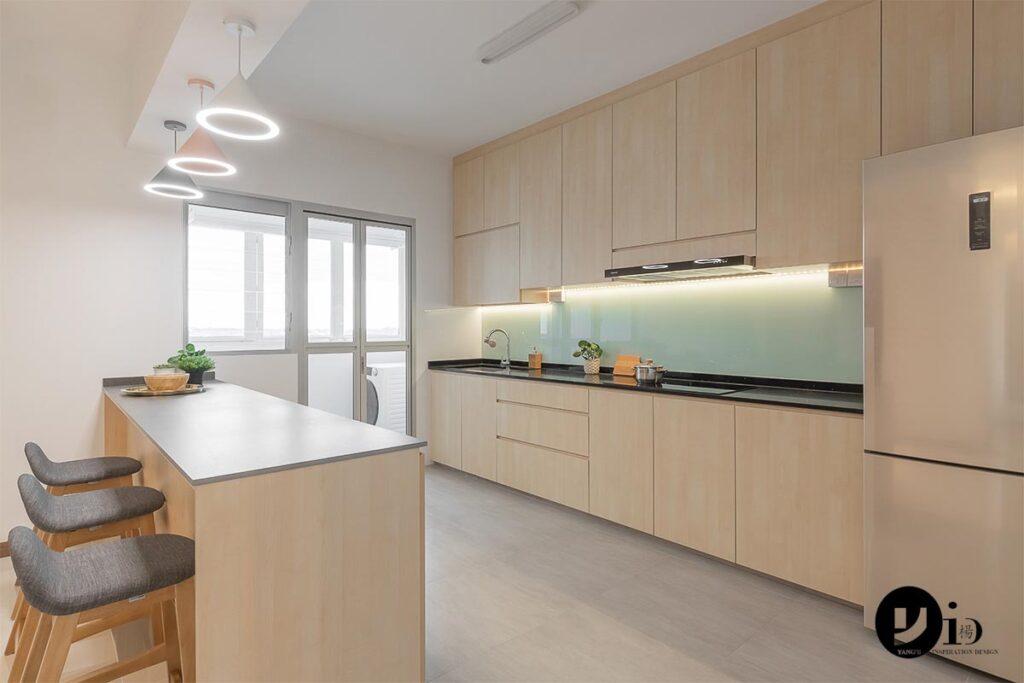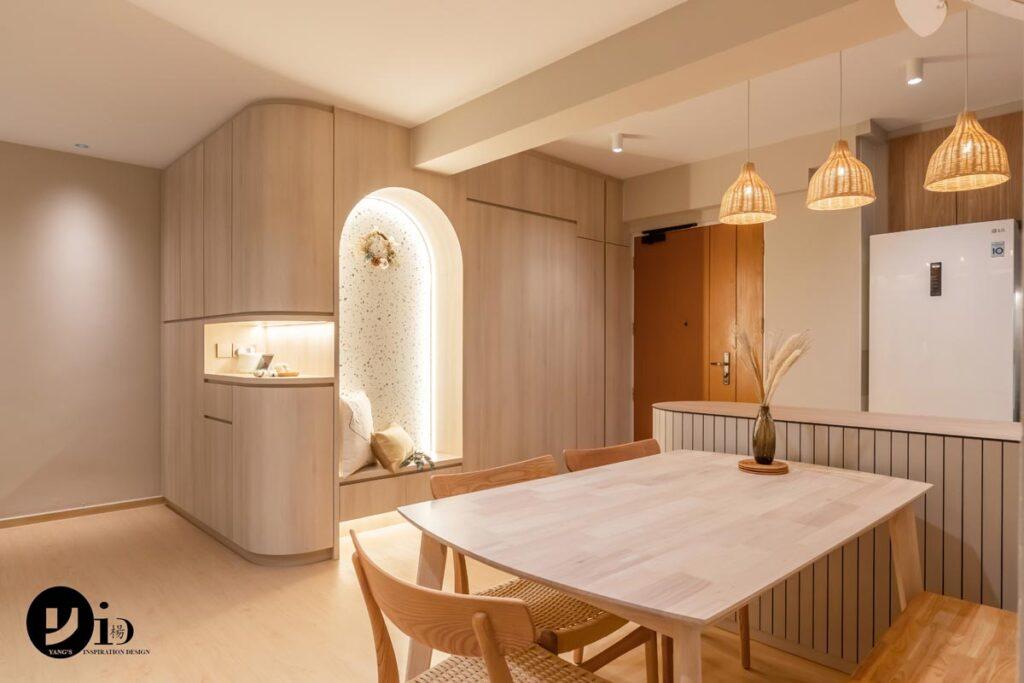 When it comes to the kitchen, go for flat front cabinets instead of shaker-style ones. And if you're feeling like the space is lacking a bit of interest, try adding a smooth curved end to a storage built-in for a unique focal point.
Another great feature to consider is fluted panels, which add sleek linear lines to your home's aesthetic. The beauty of a Muji-style home is in its minimalism and clean silhouettes.
Keep away from visual (and actual) clutter
In a Muji-style home, do eliminate clutter and maintain a sleek design. One effective strategy is to install panelled walls that can hide entrances, such as a bomb shelter, bedroom or bathroom door. This will make your home appear more visually seamless.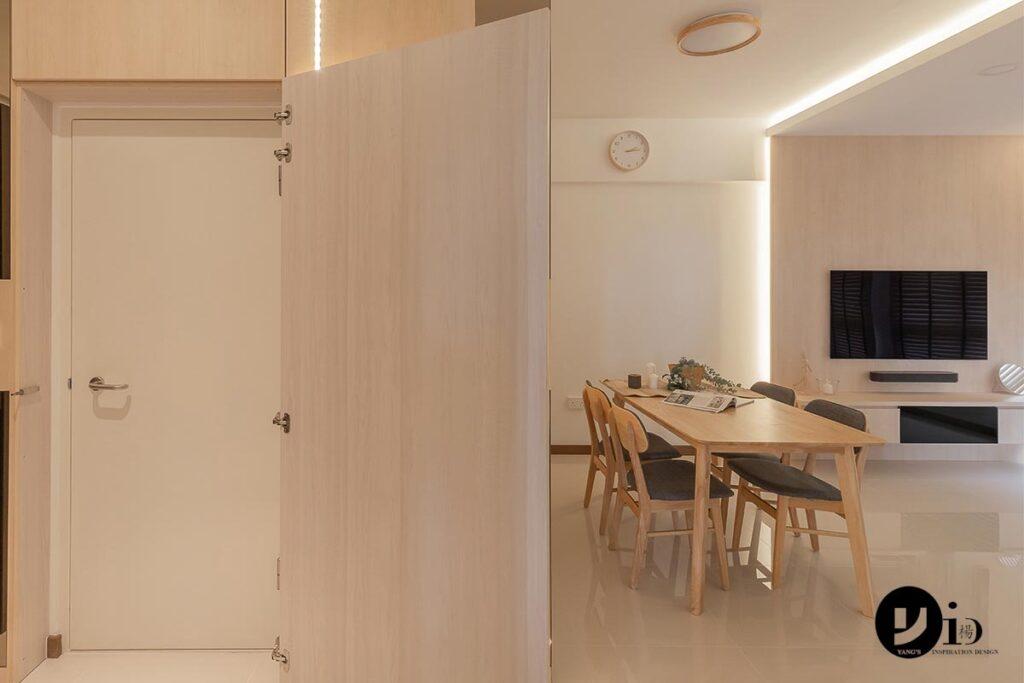 Invest in appropriate storage solutions to prevent physical clutter from accumulating. Built-in storage options may be pricier, but they offer numerous advantages, especially for smaller homes. With custom dimensions and tailored interiors, built-ins can help you maximise your storage space while keeping things organised.
Made for practicality and functionality
The Muji style may stress simplicity, but it is very much a practical and functional aesthetic as well. Keep this in mind when deciding on built-ins and choosing furniture.
As homes in Japan are on the smaller side, the go-to furnishings are ones that do double duty. Even if you have floor estate to play with, furniture and built-ins that serve a dual purpose get you more bang for your buck and let you do more with it. Some double-duty furniture to think about: a built-in closet with a carved-out space for a bedside table, a bay window seat that hides storage or a coffee table that can also be used as an extra chair for guests.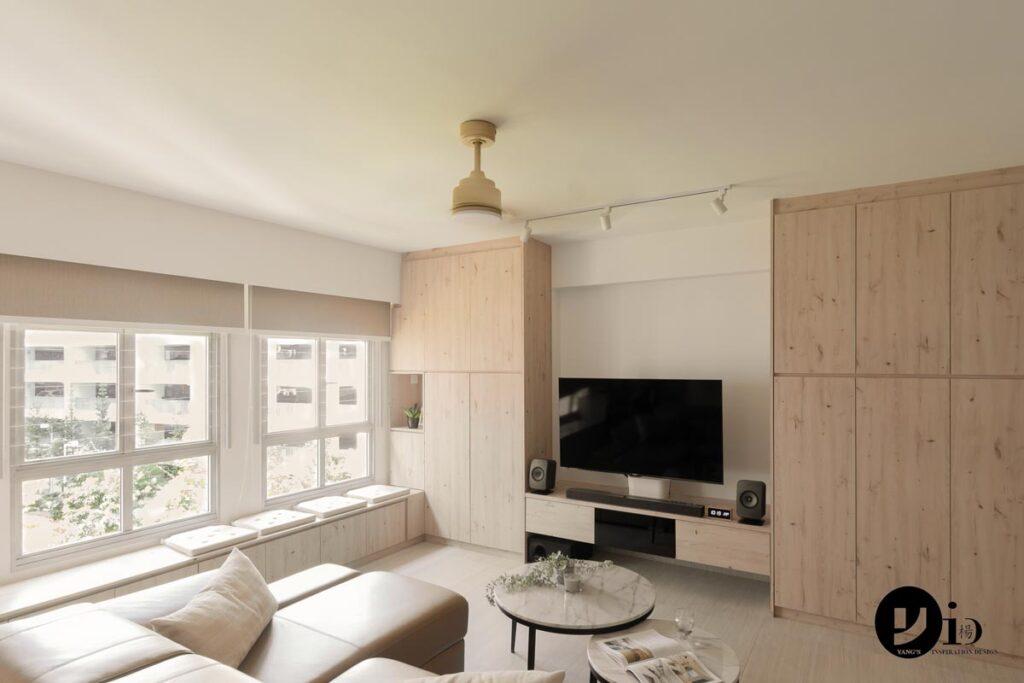 To ensure that your home is easy to maintain (and therefore practical!), opt for hardy materials that can withstand stains and scratches, and choose surfaces that are easy to wipe down and clean. When designing built-ins, avoid ones with too many crevices that can collect dust, and go with hanging cabinets or vanities to make cleaning a breeze.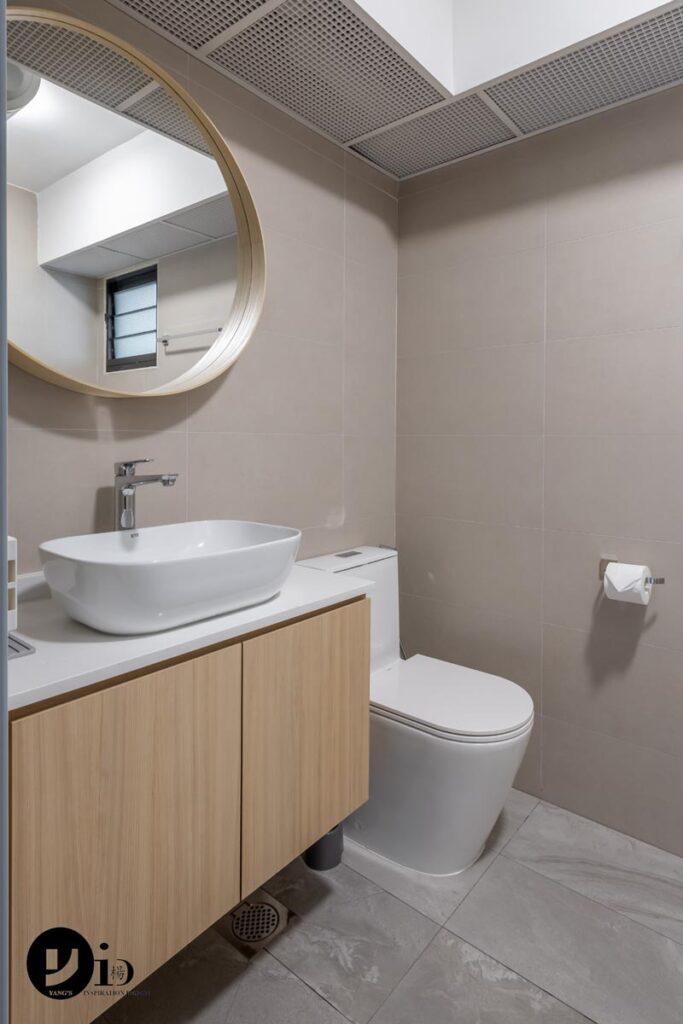 Bring in nature
Muji's design philosophy emphasises the importance of natural elements, and there's nothing more natural than sunlight. To bring in ample daylight, avoid obstruction in front of windows. Roller blinds are sleek and suited for the Muji style. If you prefer curtains, choose lightweight and translucent options for an airy feel.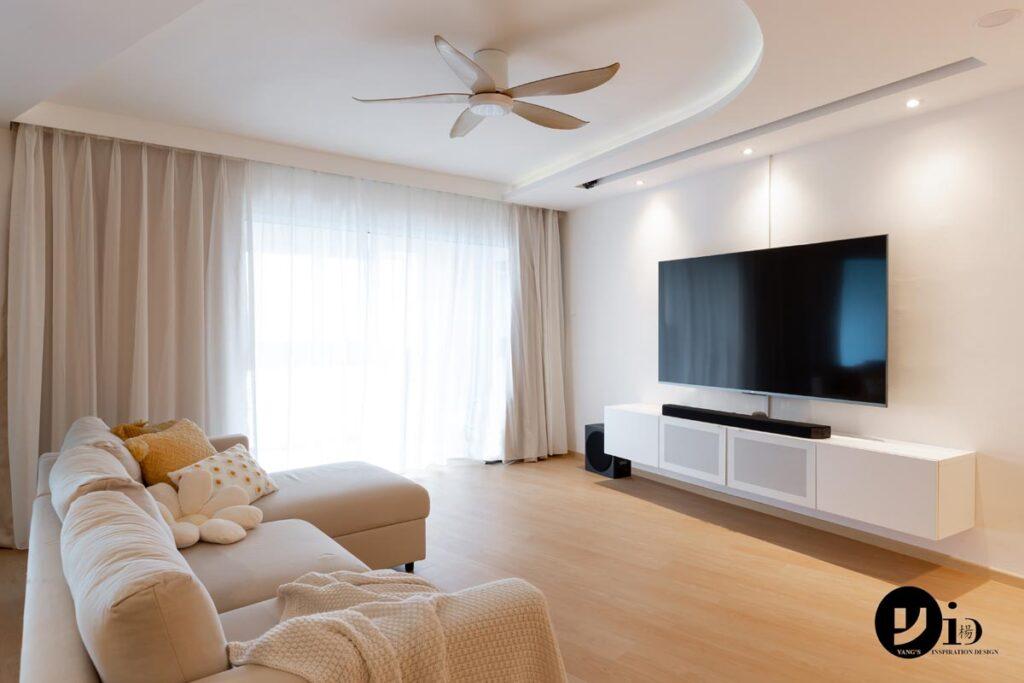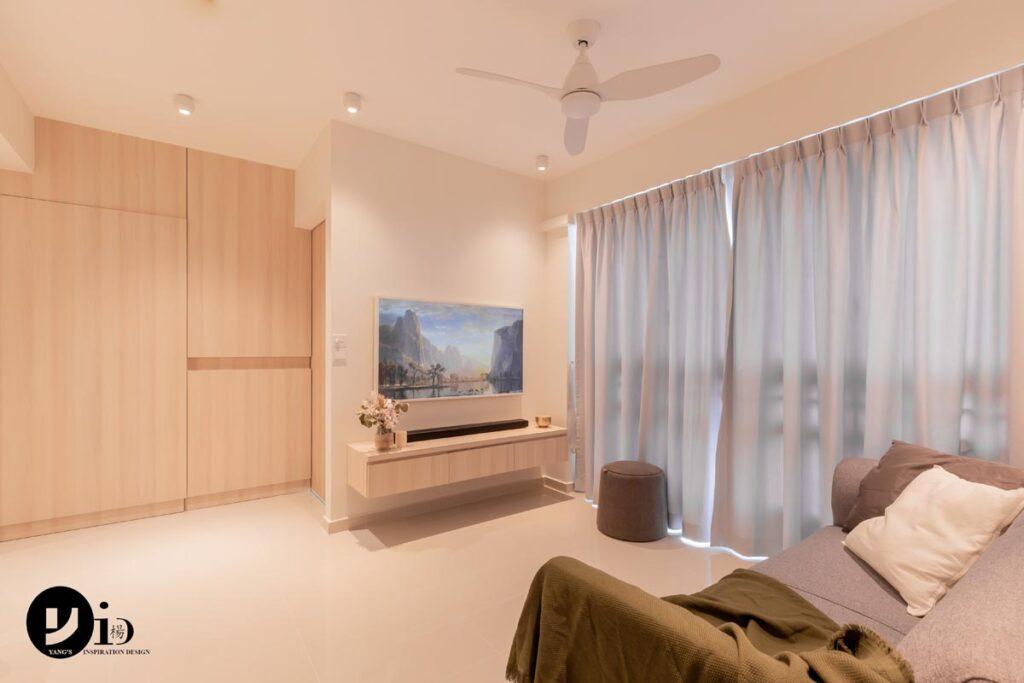 Adding plants is also a great way to create a sense of tranquillity, and the greenery complements the white-and-wood aesthetic of the Muji style. As for furniture and decor, stick to natural materials like bamboo, solid wood, leather, and cotton for a well-made and high-quality look.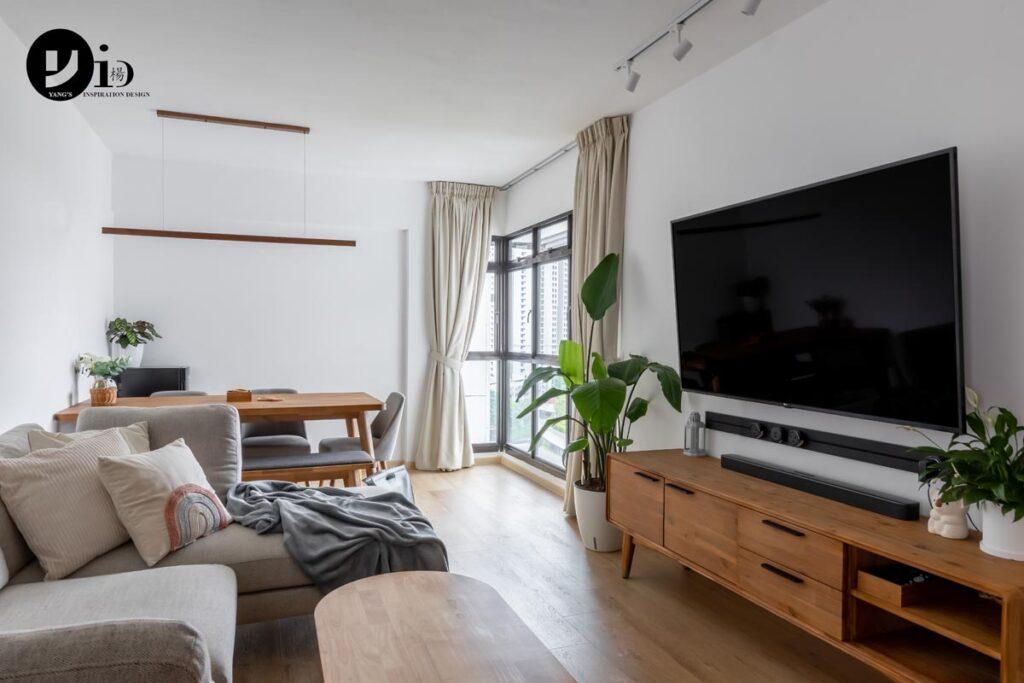 Adding elements of traditional Japanese homes
Because the Muji style is very much influenced by traditional Japanese interiors, consider adding specific elements from that style. As always, do more with less and make sure that your space remains clean and uncluttered.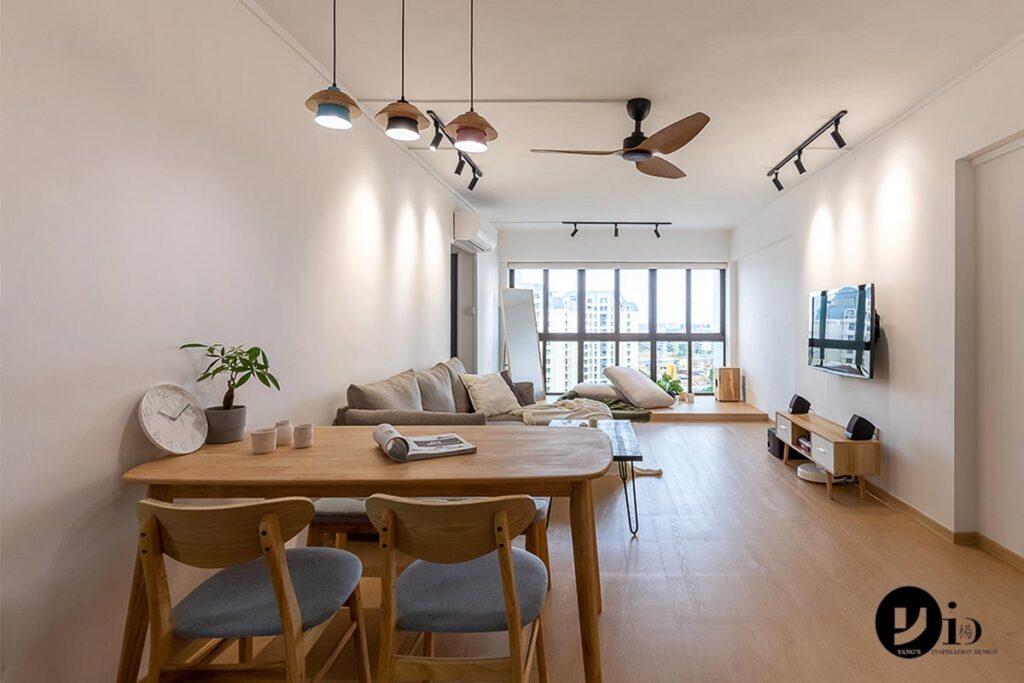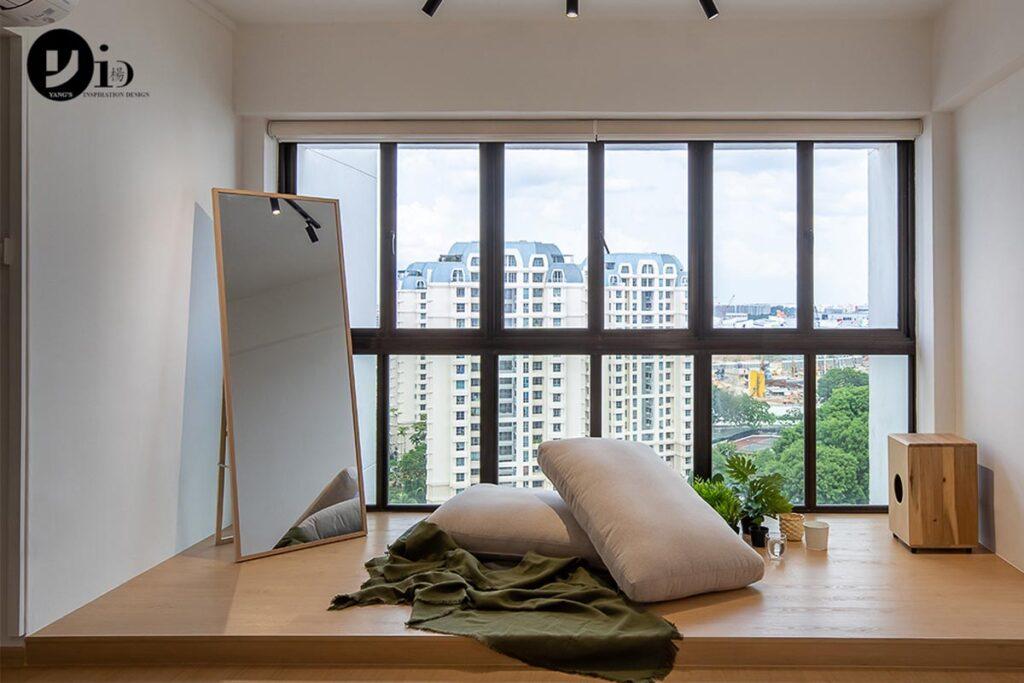 You could add a raised platform in the living room or a step-up near the foyer (or bedroom) to differentiate the outside/communal space and inside/private space. Tatami mats for the flooring, an onsen-style bathroom or Shoji screens as dividers are also popular ways to weave the Japanese style into your Muji interior.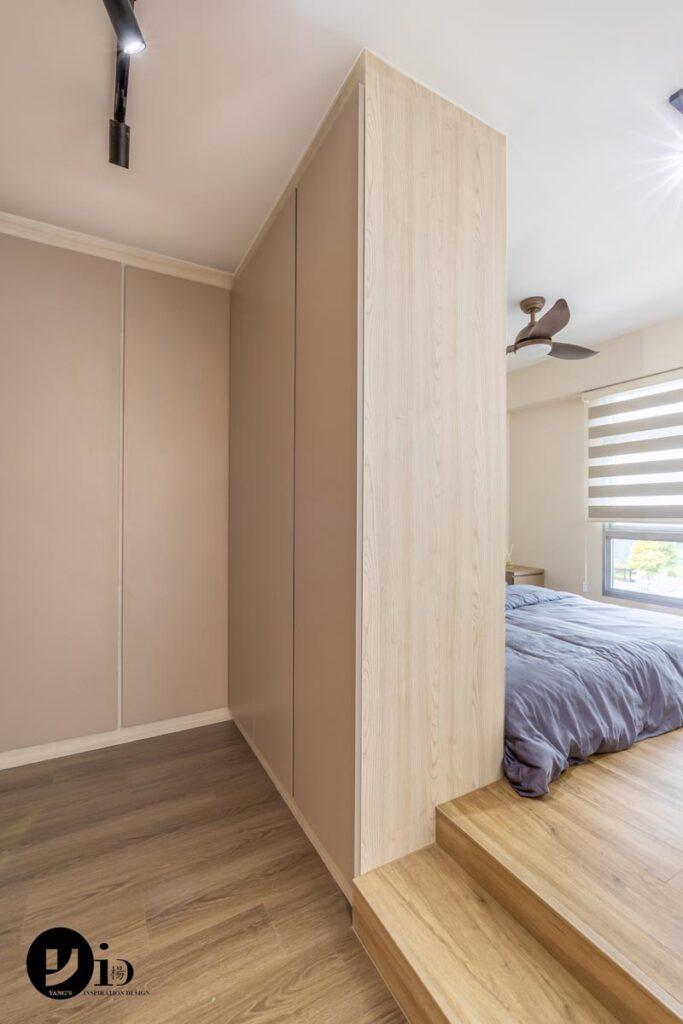 Lighting is key in any interior design scheme and is no different with a Muji-inspired space. Look for ones inspired by traditional Japanese homes such as paper lanterns/pendants and light fixtures crafted from bamboo frames or get minimalist ones that blend seamlessly with your overall decor.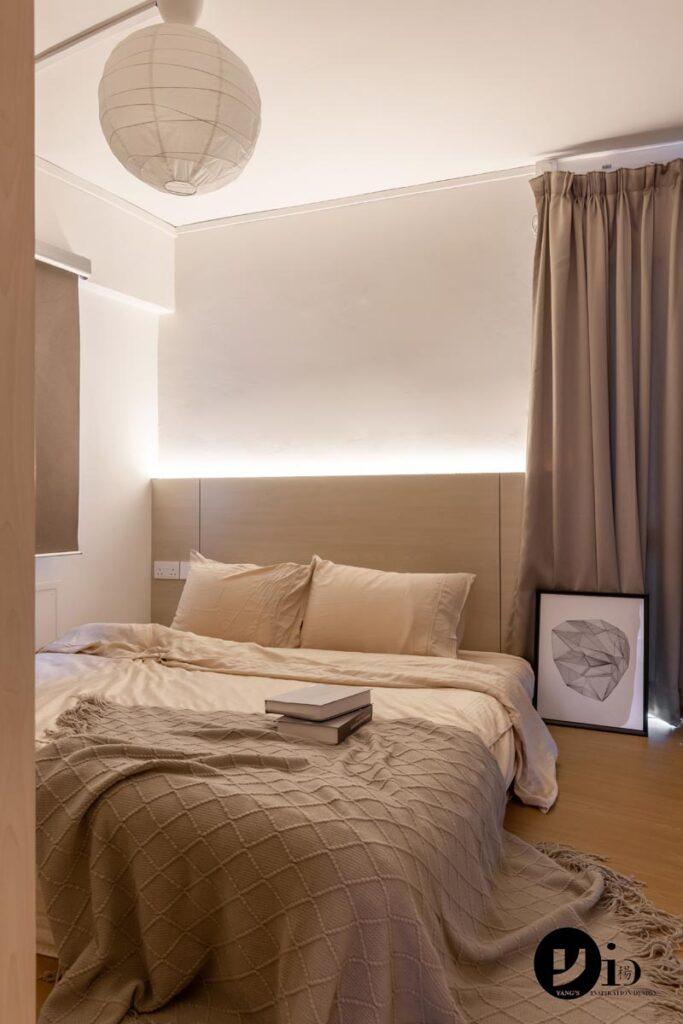 Rope in our professional insights and expertise to achieve the Muji-style home of your dreams. Reach out to us through Facebook/Instagram, send us an enquiry here or WhatsApp us at 8855 7575.