A lot of the homeowners we've worked with tend to veer towards a light colour scheme. It's a safe choice, easy on the eyes and comfortable so we get the appeal, but nothing does drama and intrigue like a dark palette. With inky hues, everything suddenly becomes cooler and chicer—it's an instant game-changer and one we are hoping more folks in Singapore get on board with.
Contrary to the popular belief of being dull and gloomy, dark colours are also surprisingly intimate and cosy. The best part? They are incredibly versatile and will work with a whole range of interior design styles from contemporary to boho chic. If you are ready to get out of your comfort zone and embrace the dark side, here are tips on how to pull it off.
Plan for layered lighting
Lighting is crucial to any interior design, but it's even more so in a dark colour scheme. There are essentially two types of lighting to rely on and factor into consideration when planning out a dark home—natural light and artificial lighting.
When planning which walls to paint dark, think about how the daylight is coming through the window and which walls it hits. These are the best surfaces to go darker. The natural light brings out those inky tones and can make the dark walls seem warmer.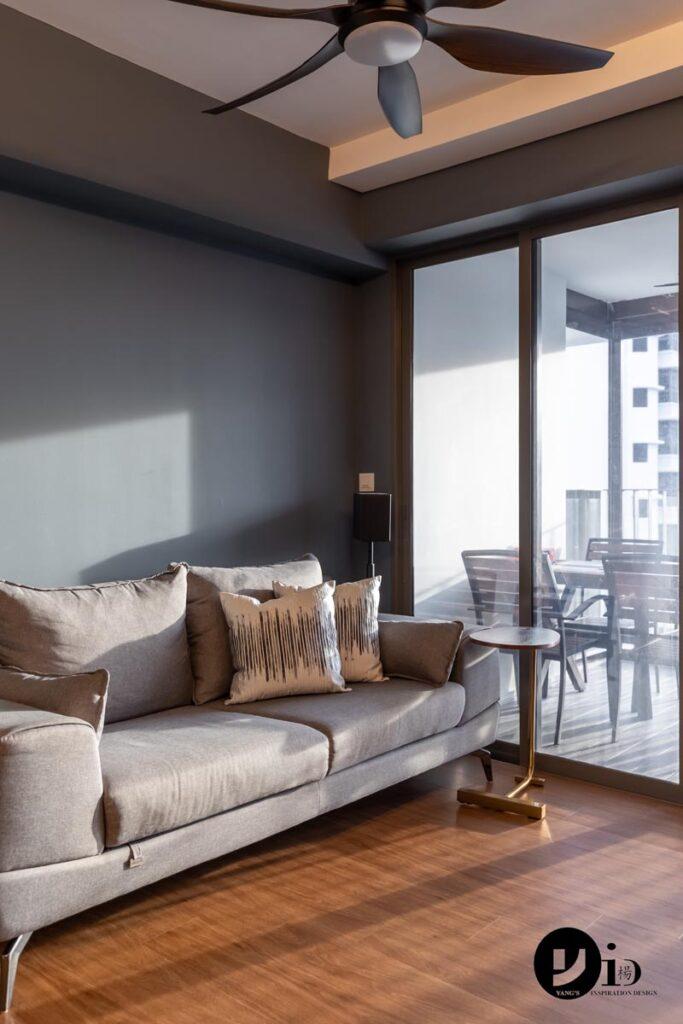 With artificial lighting, you want to be highlighting that dark accent wall rather than have it recede into the background. You don't want the light to feel too harsh on the surface either or cast unflattering shadows, so stick to soft indirect lighting.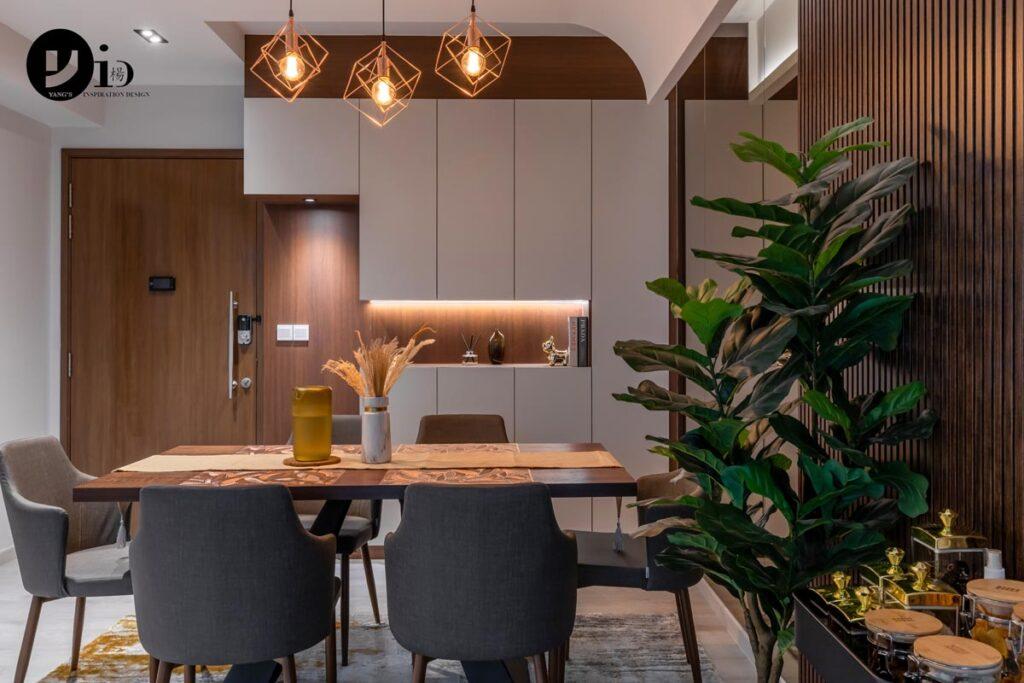 If you are going for a full-on dark palette in your home, make sure you opt for a three-layered lighting design (ambient-task-accent) which will provide even washes of light in the space. General, ambient lights can include ceiling mounts, cove lights or recessed lights. You can then add task lights such as under-cabinet lights and table lamps that are more focused on the area where tasks are performed. Accent lights such as wall lights or track lights are decorative in function and help to set the right mood in the space, but they can also be used to eliminate any dark spots at home that ambient lights cannot reach.
Invite the right amount of texture
Dark interiors are in and by themselves dramatic already, so you don't want to overwhelm your space with too many textures. It can swing from charming to cluttered very quickly if you are not careful. But textures are still necessary to invite interest and prevent a dark room from becoming too gloomy.
One way to avoid visual clutter is to use different textures but keep to the same tones. For instance, juxtapose a black marble backsplash with matte-black cabinets.
You can also add natural textures like leather, wood, rattan and natural stone to warm up a dark-hued interior and make it extra cosy. Metallics are also an elegant choice and are great for instantly uplifting a space. They also have the added benefit of bouncing light around the room.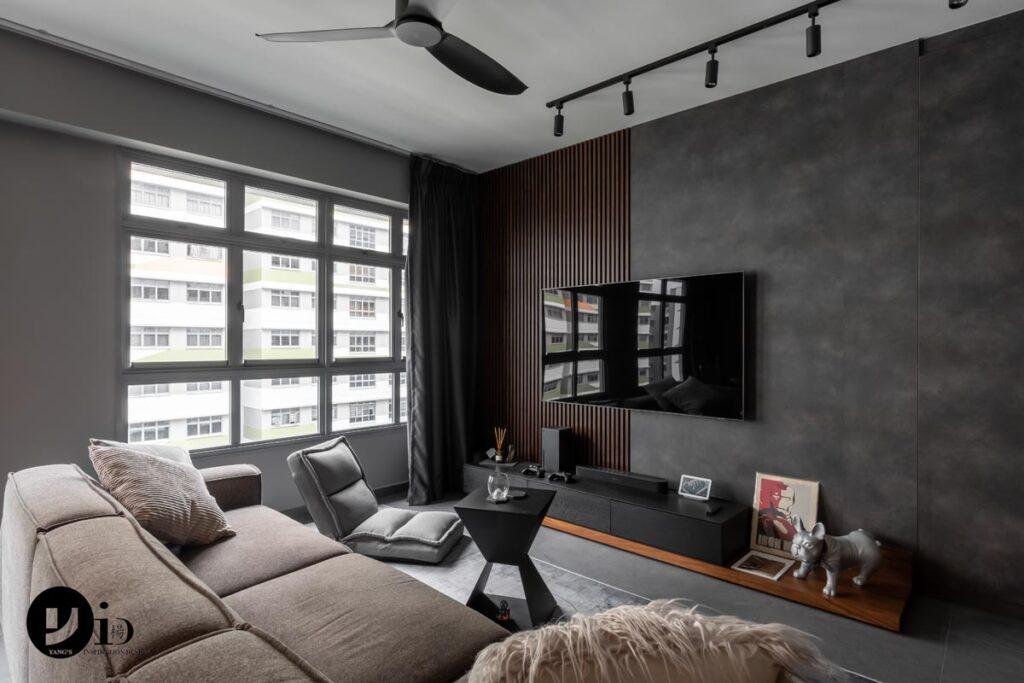 Prints and patterns can also pop against a dark background but can be difficult to pull off unless you are a seasoned decorator. We would recommend sticking to a single bold print e.g. area rug or patterned floor tiles to anchor the space and then keep the rest of the decor relatively pared back.
Don't be afraid to go dark in smaller spaces
When people think of dark, most don't think it will work in a smaller space. There is a misconception that a darker colour scheme will make a small space appear even smaller. But small spaces are, in fact, the best place to incorporate dramatic hues and are perfect for experimenting especially if you are a first-timer and are nervous about embracing the dark side.
To enhance the depth perception of a small space, paint all the walls the same dark colour. This immediately blurs the boundaries and augments the visual depth of your space. If you prefer not to envelop a space in one deep pigment, do a colour-block effect with one half of the room dark and another in a contrasting colour. This brings a bit of richness without feeling too visually overpowering.
Go beyond blacks or greys
When it comes to dark hues, most people immediately think of blacks and charcoal greys. While they are definitely dramatic, a dark palette isn't just limited to these colours. They encompass a whole spectrum of colours ranging from deep crimsons and burnt oranges to olives and mustards.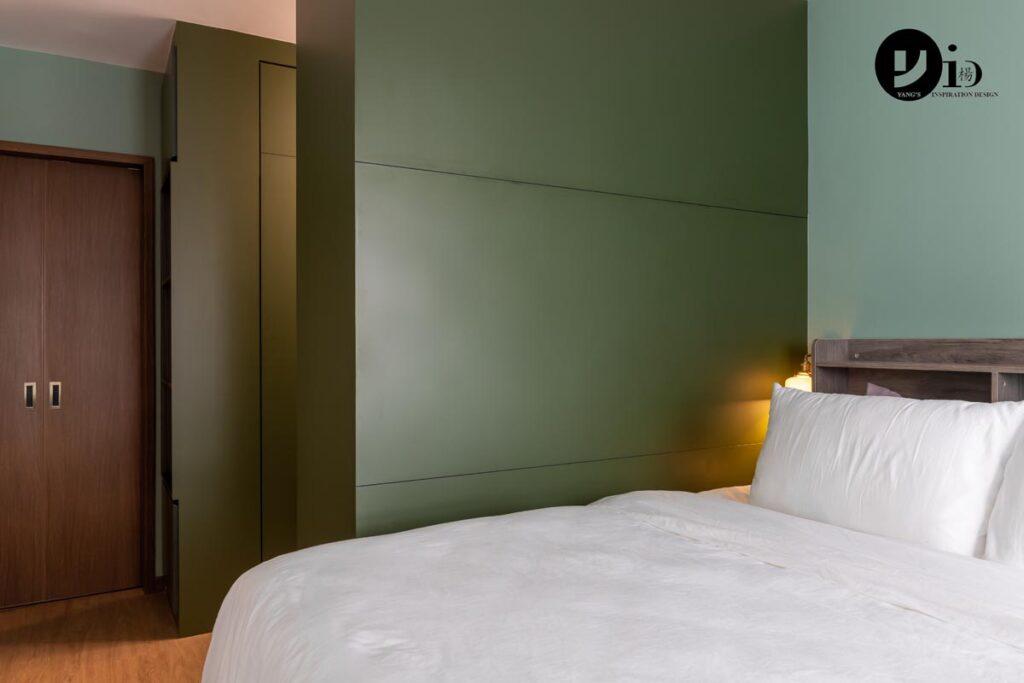 For a warmer palette, darker shades of tan, brown or beige are the perfect palette to look homey. Jewel tones make for a sophisticated look, while forest greens and navy blues take after the colours of nature.
Think about the surface finish
Dark surfaces show up stains and scratches more so than lighter walls, so you'll want to choose the right type of finishing that will still look good even after a few years down the road.
While shiny surfaces are easy to wipe down, imperfections are usually more obvious on them, particularly if you don't have a perfect wall in the first place. On the flip side, matte surfaces are helpful for hiding blemishes but they can appear chalky over time and can be harder to clean.
When it comes to choosing a surface finish, our recommendation is to go for an in-between finish like eggshell or satin that lend a bit of sheen to hide imperfections and still be relatively easy to clean.
Ready to embrace the dark side? Get us to help. Reach out through Facebook/Instagram, send us an enquiry here or WhatsApp us at 8855 7575.